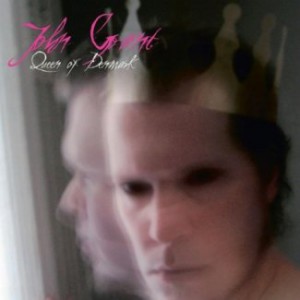 Uma das melhores vozes perdidas no esquecimento de muitos,
John Grant
, o mentor dos
«The Czars»
, autores de um dos melhores discos de covers
«
Sorry I Made You Cry»,
mas também de alguns álbuns de originais com momentos interessantes, nomeadamente em '
«The Ugly People Vs. the Beautiful People»
lançou no final do passado mês de Abril, o seu primeiro álbum a solo, a que deu o nome de
«Queen of Denmark»
.
É um disco amargurado, de desespero, de angústia por amor não correspondido, mas em que a voz e as palavras de
John Grant
, aliado ao excelente acompanhamento musical dos
Midlake,
permite transformar as canções em delicados e suaves momentos. Um excelente álbum!